Best paper award at ER'2020 Forum.
I am very happy to announce, that my first paper since moving to TU Wien has been award the best paper award at the ER'2020 Forum. Together with Antonio Garmendia and Manuel Wimmer from JKU Linz, we developed a generic multi-objective search approach that is able to automatically and efficiently modularize large Entity Relationship models. The awardee was elected after all presentations by a live voting of all participants of the ER'2020 Forum.
Although we did not need it, we are very thankful for this additional motivation for continuing our research in this field.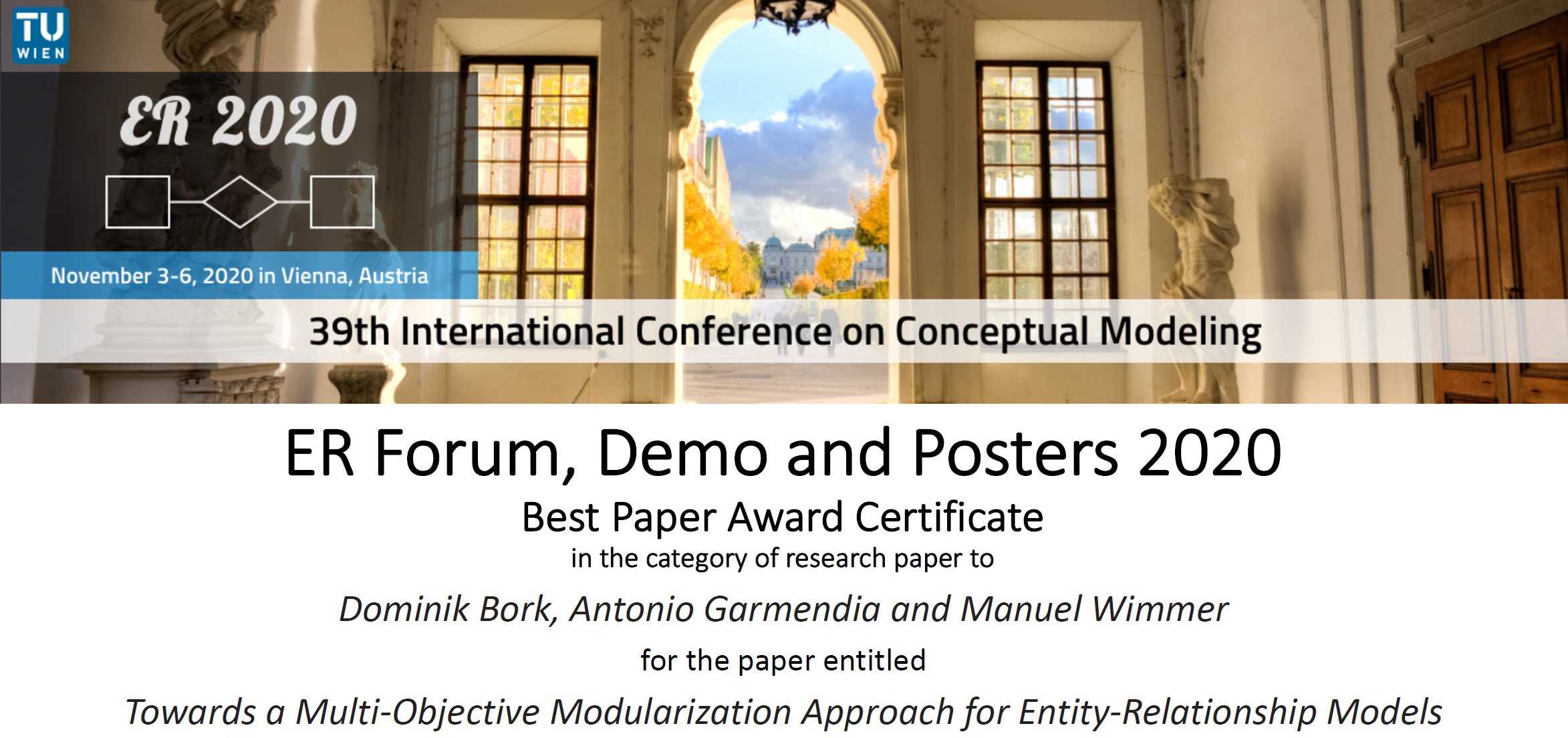 The slides of my presentation can be seen here: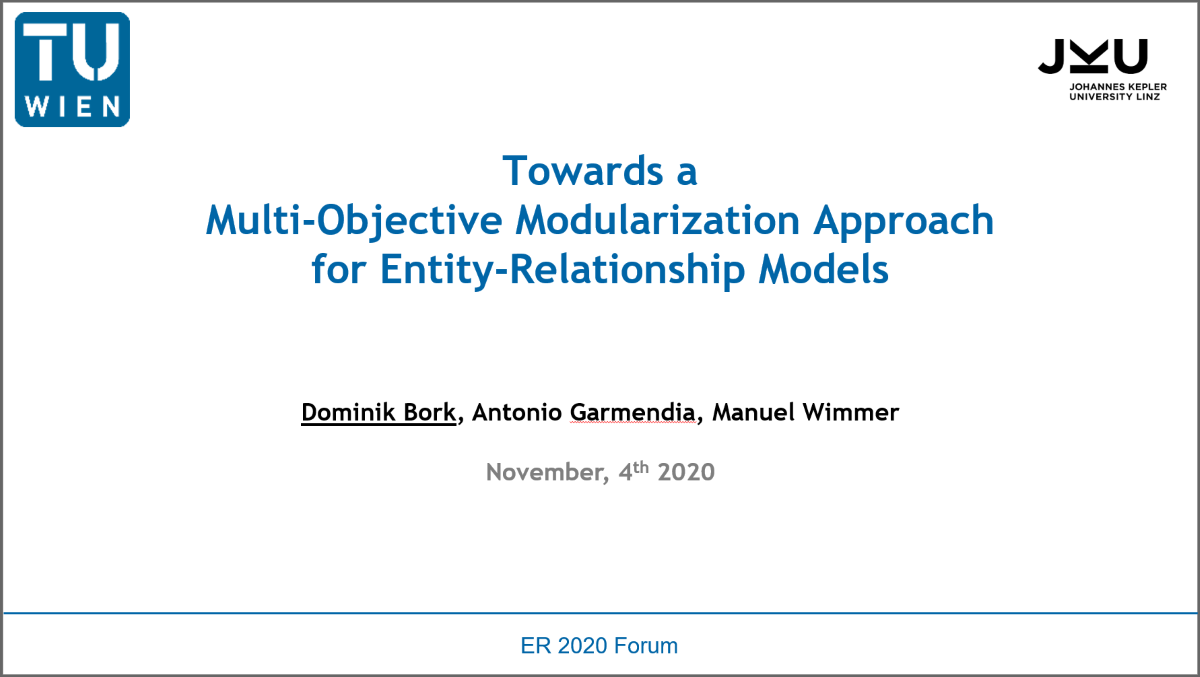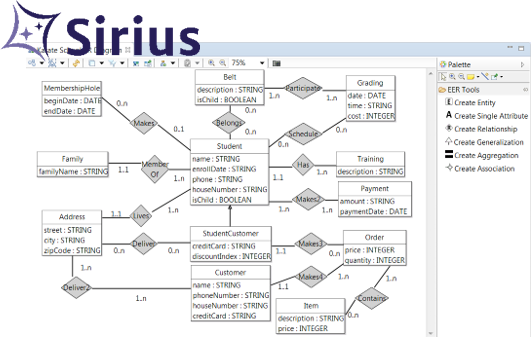 Published paper #
The published paper can be found here:
http://ceur-ws.org/Vol-2716/paper4.pdf
Any feedback is appreciated!
---